| | |
| --- | --- |
| | Carmelo Currò |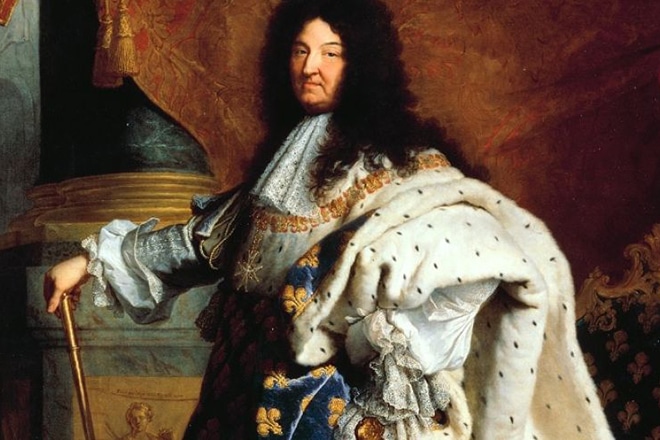 A well-known website broadcasts films and television series, is making a fictional but beautiful serial on Versailles and Louis XIV. In the plot, the greatest King of France who in his childhood had much to fear for the dangers of the nobles, asks those who boast of being such, their original patents of nobility. To the hesitations, denials, refusals, the impossibility of so many, to be able to prove to be what they boasted, the King responded with fines, seizures, taxes and imprisonment. Imagine if history repeated itself today. Imagine how many princes and princesses, dukes and duchesses, counts and countesses would end up in jail? It is incredible how every day a large number of new princes or nobles goes to swell the already substantial row of new and unknown aristocrats, all endowed with crowns, titles, arrogance and air.

However, have you noticed like all the news the Duchess of Carabas or the count of the Bayonet or many similar ones, post with much emphasis on their profiles are the same are taken from wikipedia with a simple job of copying and pasting? possible the noble bridesmaids and their decorated male correspondents have nothing to offer us better than the news on ancestors ("my ancestor", they say) already appeared for months or years in the popular encyclopedic site?

Every time the duchess (not the ancestor of Lady Diana, of course) between a picture of pierced thanks, of flabby skins but at least saved from the battles of the First World War and some stupid grandmother, speaks of her nobility, it is well used to reproduce palaces, coats of arms, crowns, crusaders, fourteenth-century princes, sixteenth-century knights we have already seen endlessly in wikipedia, without other news, photos, illustrations, paintings, portraits, may interest their great-grandparents, for example, or some other mysterious character who yet it may have existed in their fugitive genealogical trees they must in theory, and I repeat they must connect herself to the prince or the wikipedia knight, through a father, a grandfather, a great-grandfather, a great-great-grandfather, and so on.

Of course, one might say, at least they post a few images of a supposed ancestor: the mature (self-styled) princess who asked me today for friendship, as well as a disconcerting series of low-cut photos, pierced socks, falling breasts, rickety smiles. , incendiary lipsticks, and diabolical looks (the glasses allow us to decipher which side is the head), not placed on his profile, promising only images of provocative friendship would need the pharmaceutical intervention.

The cards have burned, they say; the castles were sold, the paintings stolen. But is it possible such a series of misadventures have been brought down on these poor old women and on these ruminating knights?

Is it possible that, in addition to the paintings saved and reproduced on the internet, which have always been owned by real families or important galleries, there are no other paintings, prints, portraits, papers, documents, statues and original decorations the poor decadents still possess? but is it possible, in reality, these people still manage to make fun of others? and people do not know how in Italy the surnames are few and therefore we all have the same surnames of infinite unknown and not relatives, noble and not noble?

I repeat, ask them the genealogical trees, the dates and methods of transmission of the titles, the name of the head of the family, that of the current owner. Ask about minor titles, about those who are entitled, about who were the names preceded those of his grandfather or great-grandfather. You will put them in such difficulty they will fill you with not noble words and allusions, and eventually they will erase you from their friends. One could answer again by recalling the well known false count marquis duke who invents genealogical trees, names and titles of grandmothers and paintings of presumed ancestors purchased from the junk dealer. But a true expert in genealogy can recognize a fake genealogical tree at the moment, and all would make the same thin, ridiculous figure of the count marquis duke all Italy mocks. Like the Duchess of Carabas who, when she travels around the Peninsula, is preceded by a dense series of phone calls among her facebook contacts who warned to make unlikely excuses and to spare them to offer lunches and snacks her formidable jaws chew without noble restraint . Things will remain like this. It all depends on us and not taking them seriously.

Moreover, if today the Sun King imposed in Italy the presentation of the true titles of nobility, even if he did stop the false nobles and imposed salty fines, nothing would be found. The princes and duchesses who every day assault us, in reality have nothing at all, and certainly not the buildings under whose walls are photographed.



Минобороны РФ: Ил-20 был сбит сирийской ПВО
18.09.18 11 /
Минобороны РФ сообщило о пропаже российского Ил-20 близ берегов Сирии
18.09.18 4 /
США обвинили Россию в нарушении введенных против КНДР санкций
18.09.18 4 /
Путин и Эрдоган согласились создать в Идлибе демилитаризованную зону
18.09.18 5 /
Юри Луйк: заявление главы внешней разведки об агентах Кремля не относилось к Эстонии
17.09.18 24 /
Координационный совет: смена риторики, бахвальство и пустозвонство
12.09.18 66 /
В субботу водолазы будут чистить водоем Паэ в Ласнамяэ
14.09.18 30 /
В понедельник Юри Луйк расскажет об исполнителях приказов Кремля в Рийгикогу и правительстве
17.09.18 27 /
Юри Луйк: заявление главы внешней разведки об агентах Кремля не относилось к Эстонии
17.09.18 24 /
В пятницу после реконструкции открыли парк Таммсааре в Таллинне
14.09.18 20 /
Минобороны РФ: Ил-20 был сбит сирийской ПВО
18.09.18 11 /
Минобороны РФ сообщило о пропаже российского Ил-20 близ берегов Сирии
18.09.18 4 /
США обвинили Россию в нарушении введенных против КНДР санкций
18.09.18 4 /
В псковском доме престарелых освятили стиральные машины
19.04.18 334 /
Роскомнадзор приготовился заблокировать Facebook до конца 2018 года
19.04.18 373 /
Питерское СИЗО: Позвоночник сломан, следы от кипятильника во рту
18.04.18 631 /
Интервью с Сергеем Смирновым: Здесь родился русский фашизм, а чекисты вырезали казаков и детей
11.09.18 68 /
«Источник жизни»: под конец войны в нацистские дома матери принимали неарийских финок
26.06.18 192 /
В замке Турку открылась выставка орденов и медалей, врученных президенту Мауно Койвисто
26.04.18 385 /
Олег Самородний. Илляшевич обещает написать вызывающую удивление книгу об эстонском православии
20.04.18 436 /
Химическое оружие и подозрительные бомбардировки
19.04.18 313 /
Chemical arms and suspected bombardments
19.04.18 307 /
Юрьев, мирные переговоры, январь 1920 года.
02.02.18 598 /
У Лукоморья
03.11.17 695 /
Юрьев, мирные переговоры, январь 1920 года.
02.02.16 2398 /
Preparazione per la glorificazione dell'icona Madonna del Don
12.05.18 316 /
Подготовка к прославлению донской иконы Божией Матери «Умягчение злых сердец»
12.05.18 253 /
Поддержим редких обитателей Крыма
24.04.18 289 /
Координационный совет: смена риторики, бахвальство и пустозвонство
12.09.18 66 /
Про сгущёнку и вторичный продукт
03.07.18 217 /
Спецсовещане при видном члене Корнилове как образец введения в блудняк
04.05.18 352 /
11 правил здорового питания, в которых вас обманули
08.09.16 1481 /
Суп из пива по рецепту Елены Молоховец
13.09.15 2436 /